0
Star Reviews
Up
to
00000
Students Taught
Every year
00
Types of classes to choose from
Jeremy Pang
Head Chef & Founder
Choose how you want to learn
VOUCHERS - THE PERFECT GIFT EXPERIENCE
3 HOUR COOKING CLASS
Looking for the perfect gift? Surprise your loved ones with a 3-hour cooking class voucher. Explore the world of Asian and Oriental cuisines and create unforgettable memories.
ONLINE COOKING CLASS VOUCHER
Treat your loved ones to an unforgettable culinary experience with our online cooking class gift voucher! Learn to create delicious Asian dishes from the comfort of your own kitchen.
FULL DAY COOKING CLASS VOUCHER
Discover the ultimate experience gift - a full day cookery course! Explore our extensive range of hands-on Asian cooking classes, open to all levels of experience. Order now!
EXPLORE VOUCHERS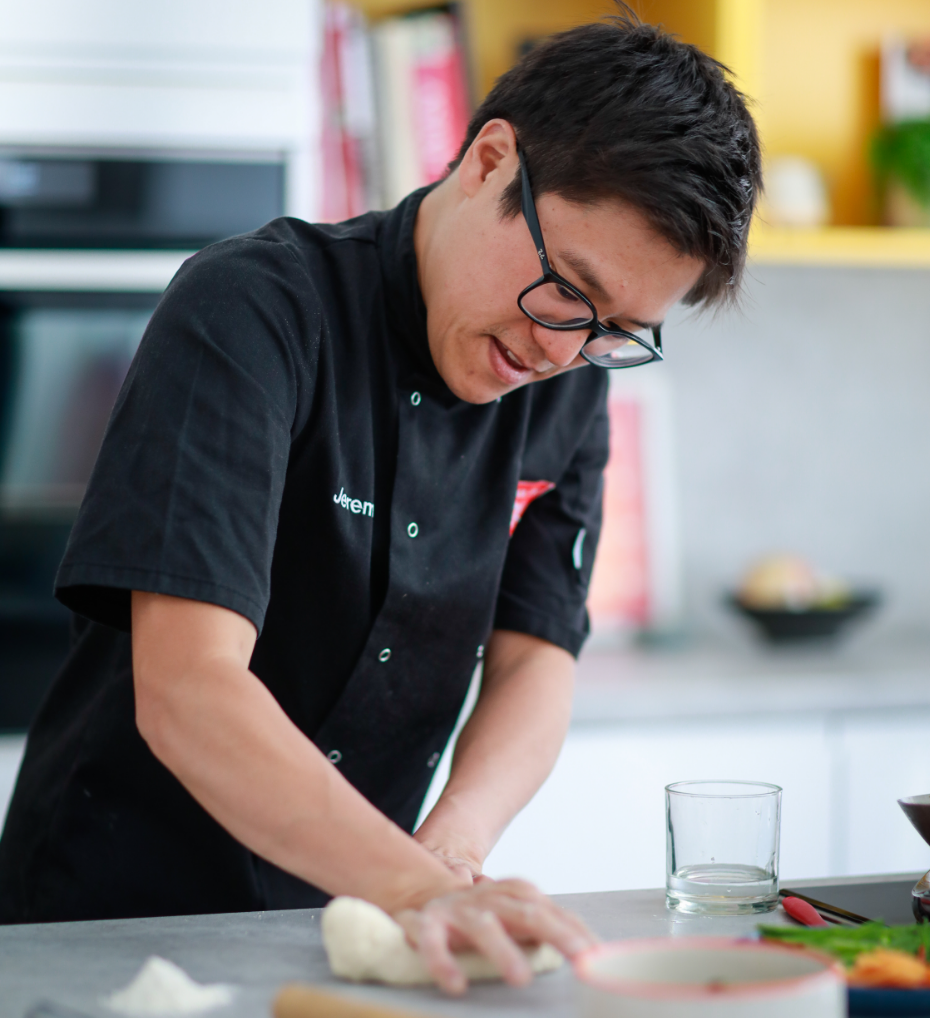 FOUNDED BY CELEBRITY CHEF JEREMY PANG
In 2009, Celebrity Chef Jeremy Pang embarked on a culinary journey that would revolutionise the world of Asian cuisine. It was during this time that he laid the foundation for School of Wok. True to Jeremy's vibrant and lively nature, our cooking classes are not just informative but also a fun-filled atmosphere that fuels a good time whilst expanding on your cooking skills.
Check out Jeremy's Books
Our Teachers
"Cooking isn't always like Hell's Kitchen. It's about sharing love through food. Join me to start your culinary journey."
Darwin Xing
Northern China
"I enjoy helping people try new things, even if they're not perfect at first, and making it a fun experience by breaking down barriers."
Ian Carter
England
"In every class, my love for food shines through, making cooking a lifelong pleasure with tips, tricks, and passion."
Cher Loh
Singapore
"Cooking should be about yourself, not the recipes."
Lance Li
Southern China
See all Teachers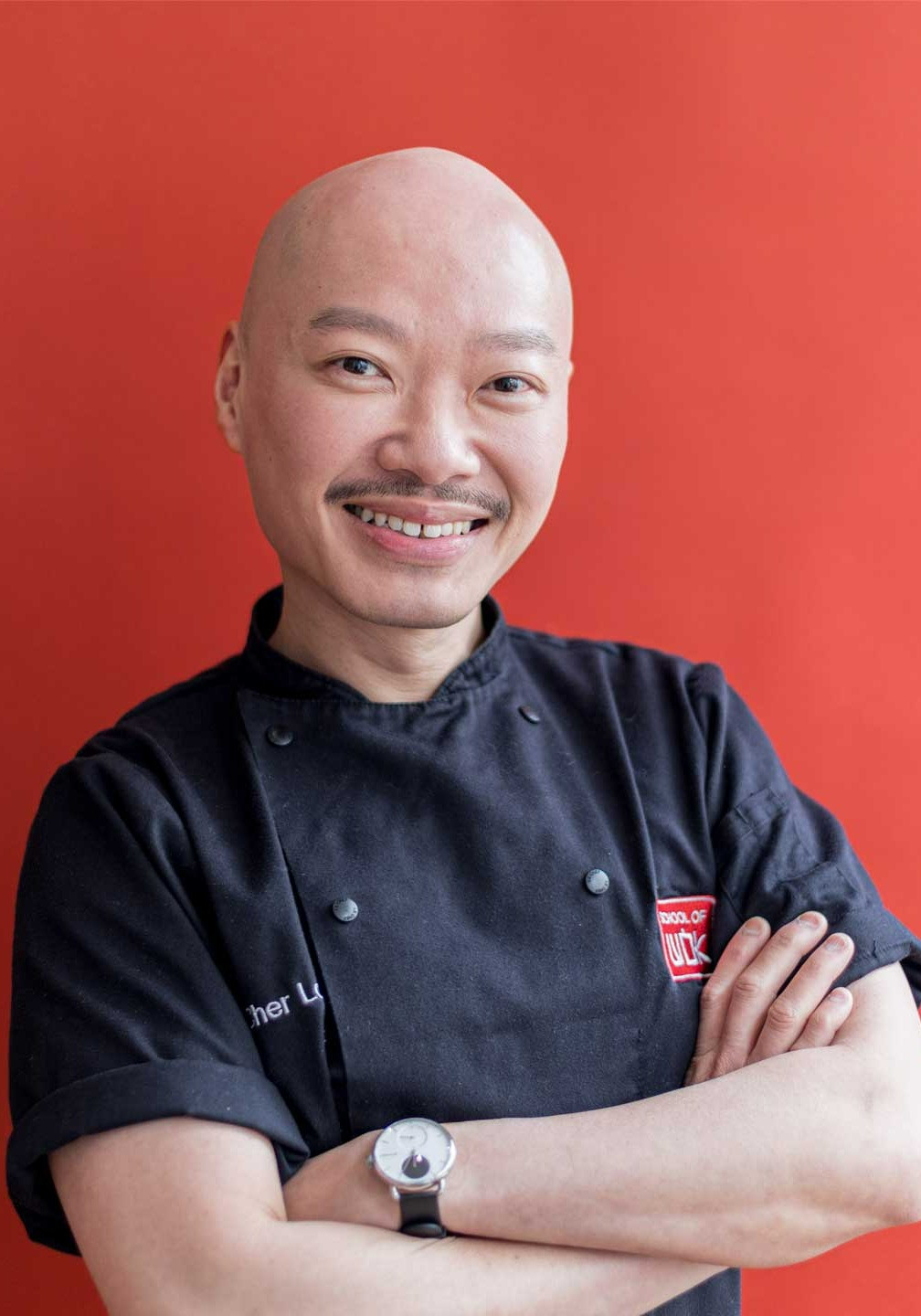 Testimonials
"I took a group of pub chefs to get some inspiration and Asian knowledge. A brilliant day. Great expertise and knowledge from Cher our tutor. Was seamless from b ▶"
P59UZtimw





Go to review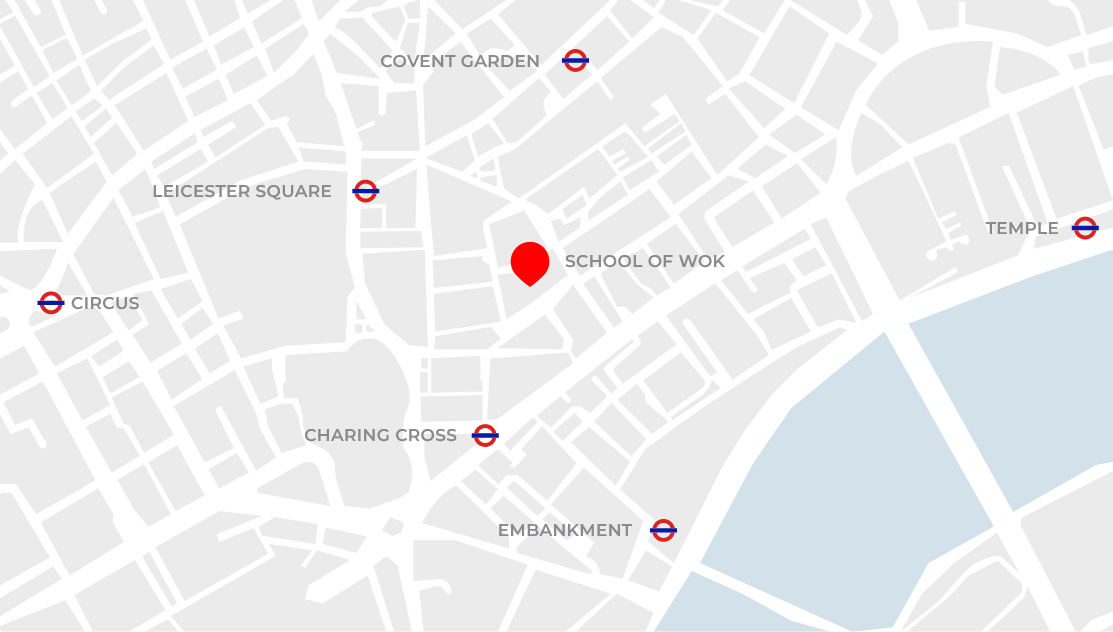 Located at the core
Of London
61 Chandos Pl, London WC2N 4HG, United Kingdom
Open in google Maps