Cook for the Homeless
A wonderful CSR event for your company. cook double portions and then give half of the food to a brilliant London charity. A team event with a great purpose.
Prices per person from £125 + VAT to £145 + VAT
50 students max
Download Brochure
description
Join us for a truly special corporate event that combines the power of teamwork, learning a new skill, and making a positive impact on the community. Our unique team building activity, located in the heart of central London, is designed to feed people in need while fostering team bonding and personal growth.
Enquire
About the Event
The perfect cookery event to help hit your CSR targets. During this event teams cook double portions, donating half to those in need.
During this special event, teams will work together to cook double portions of delicious Asian food. What makes it even more special is that half of the food prepared will be donated to local charities across London, reaching those in need and making a positive difference in their lives. By participating in this activity, your team will actively contribute to giving back to the community and helping those less fortunate.
This cookery workshop goes beyond just a team-building exercise; it is a meaningful way to fulfill your CSR goals. As your team engages in hands-on cooking and bonding, they will also experience the satisfaction of making a positive social impact.
Whether you're looking for corporate social responsibility ideas or simply want to engage your team in a purposeful activity, our team cooking event is the perfect choice. It combines the joy of cooking, team collaboration, and making a difference in a single, unforgettable experience.
Where to find us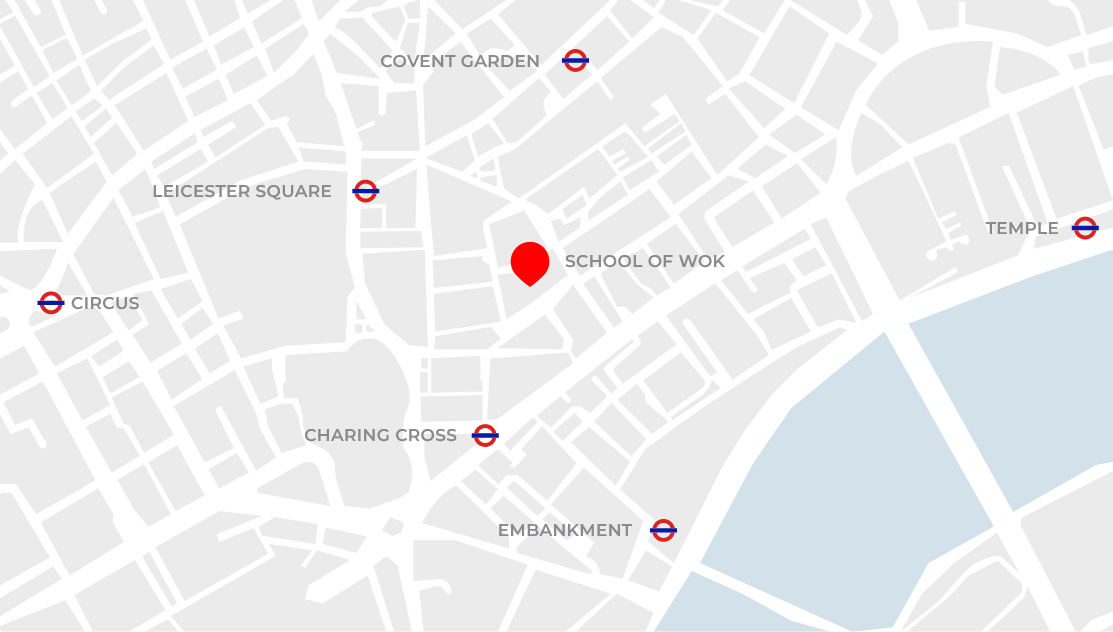 FREQUENTLY asked questions
Do you offer vegetarian options?
Do you cater to other dietary requirements?
What is the maximum number of people you can accommodate?
At what time can my event start?
Does the package includes any alcohol?
See All