Chef Jeremy Pang on Ready Steady Cook
Who is Jeremy Pang?


Hailing from three generations of Chinese chefs, Jeremy developed his passion for food and soon realised the importance and correlation between basic cooking skills and eating well. He attributes his love of food to his father, who was keen for him to experience exciting flavours and exotic foods whilst he was a young boy.

School of Wok
In autumn 2009 he established School of Wok in London, a mobile cookery school specialising in teaching Eastern cuisine to students in the comfort of their own homes before firmly establishing itself as a Covent Garden cookery school in 2012, winning several awards a few years later. Currently the school teaches over 8,000 students a year.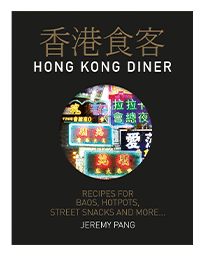 TV, Youtube & Patreon
Jeremy can often be spotted on shows such as Sunday Brunch or on the Food Network. He is also the author of two international selling cookbooks Chinese Unchopped and Hong Kong Diner.
Every week Jeremy shares his passion for cooking and teaching on the booming School of Wok Youtube channel and School of Wok Patreon channel cooking new and exciting recipes for his 300k+ avid followers accross both platforms.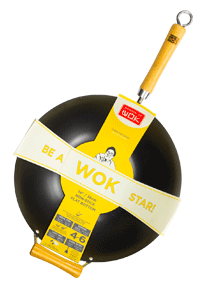 Cookware & Grocery products
School of Wok launched into retail in the homeware sector in 2016 with a wok range; School of Wok by Dexam. This award-winning range can be found in stores across the country

Determined to make good, authentic, Asian food accessible to everyone, Jeremy has designed a couple of meal kits for people to replicate School of Wok's favourite dishes at home. The Bao Bun Kit and Gyoza Kits aim to teach people how to make delicious Taiwanese Bao Buns and authentic Gyoza in the comfort of their own home, and in just 30 minutes.
LEARN HOW TO COOK LIKE JEREMY
Jeremy is running a 2hr Online cooking class on Saturday 24th July, book your place here!
Why not check out our exclusive School of Wok ranges below - From our popular woks to our fun and inspiring cooking classes, we cater for all of your culinary needs!
Join Chef Jeremy Pang on series 2 of BBC's Ready-Steady-Cook live from 1st March 2021
Tune in to BBC's Ready-Steady-Cook to watch Jeremy as he teams up with a member of the public to cook a delicious meal. With only limited time to make a series of dishes out of a mystery box of ingredients, will this be a win for the Green Pepper or the Red Tomato kitchen?
The show will air for 6 weeks from the 1st March on BBC One at 15:45
Follow Us: